Welcome to Jersey City Locksmith Store
Located at:
286 1st Street Suite: C, Jersey City, NJ 07302
Tel: 201-367-1875
Looking for a Locksmith in Jersey City, NJ? We have an expanding customer base in and around the Jersey City Area. Our customers include office management companies, property and leasing agents, landlords, building & maintenance contractors, government buildings, offices, shops, pubs, clubs, restaurants and residential properties. A high percentage of our business comes from repeat customers who are very satisfied with our Locksmiths' Service and frequently recommend our Locksmith Services to colleagues, friends and family.
Jersey City Locksmith Store – How Can We Help?
Our Locksmiths are fully trained to meet all the security needs for your home or business premises and are available 24/7 to offer any Locksmith Solutions, whatever your needs. We supply and fit all major brands of Locks, Lever Handle Deadlocks, Latch Locks and Cylinders. We carry an extensive range on board, aiming to get the job done in one visit with no fuss. All Locks are fitted to the latest Fire & Safety Regulations and are compatible with insurance requirements.
We offer security checks to your home or business, exposing vulnerable areas, ensuring your property meets fire and safety regulations and that the Locks you have fulfill your insurance company's requirements.
Looking for a quality Local Locksmith in Jersey City, NJ? We are one of the few Locksmiths to offer Local Locksmith Services in Jersey City, NJ. Available 24 hours a day, 7 days a week.
Call us today and get 10%-15% Discount for any Locksmith Services.
Click to Watch Our Video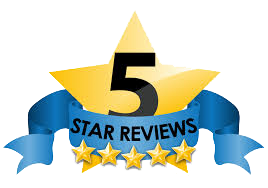 Please Click and Review Our Listings on the Publishers